Prompt AC Replacement in Louisville
Since 1979, Save Home Heat Company has been a go-to source for professional air conditioning installations in Louisville, CO. We take great pride in the quality of our workmanship and our products, and our strong commitment to customer satisfaction. We offer a broad line of cooling products to suit the needs of virtually any Louisville home or family, and have the experience and resources to fully support you before, during, and long after your installation has been completed. Whether you are hoping to install your home's first cooling system, or need to replace an older one that's no longer up to snuff, we will strive to exceed your expectations in the service we provide to you.
We're proud of our:
Crew of highly skilled, courteous, EPA certified technicians
Long term A+ rating and Accreditation with the Better Business Bureau
Dave Lennox Premier Dealer and Mitsubishi ELITE Diamond Contractor status
Our extensive experience with a broad range of AC efficiency levels, including ultra quiet, enhanced-comfort features such as 2-stage and variable output cooling
Ability to expertly assist our customers using valuable Xcel Energy & manufacturer rebates
Our friendly, helpful, knowledgeable office staff
Trusted Air Conditioning Installations in Louisville
When you need a new air conditioner installed in Louisville, Save Home Heat Company is ready to provide exceptional service and great products. When we provide you with a free quote for a new cooling system, we'll thoroughly assess your home and your existing system, and will provide recommendations that we feel are the best fit for your unique situation. We'll take the time to educate you and answer all your questions so that you can select the option that you feel most comfortable with. No high-pressure sales pitch, just looking out for your best interests. There are often indications that an existing AC unit needs replacing.
These signs may include:
Inability to properly cool your home, regardless of attempts at fixing
Electrical consumption for AC has become too high – escalating utility bills!
Loud noises from an outdoor unit that cannot be easily solved
Frequent parts failures
Temperature gradients in your home are too extreme, and current AC system unable to solve
With a range of options to consider when having our team replace your current air conditioner or install new central cooling in your home, you can trust our highly experienced comfort crew to give you advice and recommendations that will make sense for you and your specific situation.
Quieter, Higher Efficiency Central Cooling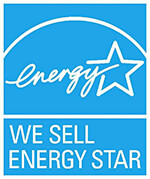 In the more than four decades our Save Home Heat Company team has been installing air conditioners in Louisville and the surrounding areas, we've witnessed many changes in cooling technology and efficiency standards. For example, three decades ago an AC system with a 14 SEER rating would have been considered top-of-the-line. In today's market, national manufacturing standards require at least 14 SEER for central cooling equipment, and our most popular systems have efficiency ratings in the 20 to 28 SEER range. Other notable changes include lower operational costs associated with cooling, and much quieter sound levels for many of our popular models. We also install new air conditioners that use R-410 or similar refrigerant, a more environmentally friendly option than the R-22 refrigerant that has been phased out of use.
Optimal Comfort Levels With Variable-Capacity Cooling
Variable-capacity and two-stage air conditioners afford our customers a wide range of benefits. These high performance, self-adjusting air conditioners have lower operating costs, lower sound levels, and noticeably higher comfort levels inside your home. Variable-capacity and two-stage AC systems respond very accurately to the temperatures both inside and outside your home, cooling your home at a reduced output level and lower fans speed in many different conditions. This allows for lower electrical consumption and a lengthened runtime, cooling your home at a lower cost. A longer cooling cycle also helps to keep all rooms and areas of your home at a more consistent temperature, as well as gives your furnace filter more time to do its job of cleaning your air.

The quietest and most efficient central AC models we install are variable-capacity systems. The variable-output air conditioners we carry are ENERGY STAR Most Efficient certified, and we also carry a line of two-stage models that come in a range of high efficiency ratings. It is important to note that your home needs to have a furnace that has a fan with matching performance to enjoy the full range of benefits these high efficiency models can afford. For some homes, this may mean needing to upgrade your furnace to model with similar capabilities. A furnace with comparable performance will afford similar benefits while heating your home, which many of our customers appreciate and find justifies the upgrade in heating and cooling equipment.
The Right Cooling Option for Your Home
The variable-output and two-stage heating and air conditioning systems that we install are great choices in Louisville due to our widely varying climate and their ability to adjust to outside temperatures very accurately. If one of these products isn't right for you and your home, we can still help you find a great new AC unit for your home. Our team also carries and installs a line of quality standard and high efficiency single-stage central air conditioners that will do a fine job of keeping your home cool and comfortable during the warm weather. We're always glad to provide you with more information and a free, low-pressure price quote for any product that makes sense for you to consider in your home.

Air Conditioning Installation Rebates
Some of the high efficiency air conditioning systems we install in Louisville often qualify for incentives and rebates! If you'd like more information about rebates in your area, please visit our Rebates & Incentives page or contact one of our friendly comfort experts to learn more and get a free installation quote for any of our products.
We Expertly Service All Brands!
Dependable AC Replacement in Louisville
We have the tools and the knowledge to provide high-quality service and the equipment that you require. Your new AC system will be properly sized and installed with great attention to detail, with strict adherence to all manufacturer and local code requirements. Your satisfaction is our top priority. You can rest assured that we'll get your job done right, with minimal stress and fuss, so you can enjoy many years of reliable cooling and the peace of mind and comfort that comes with it.
Call us at Save Home Heat Company today to take care of your AC replacement or new installation at your home in Louisville, and see the difference that our customer-focused process will make for you and your home.
Not looking for an air conditioning installation? Contact us today for AC repair and maintenance as well furnace installation.
Our Complete Line of Quality Home Services Includes:
AC Repair, Maintenance, and Installation – Ductless & Central Systems
Furnace, Boiler, and Heat Pump Repair, Maintenance, and Installations
Hot Water Baseboard and Radiant Floor Heating System Service & Installation
Household Plumbing Services
Complete Residential Electrical Services
Central Indoor Air Quality (IAQ) Products
Water Heater Repairs & Installation – Standard, High Recovery, Tankless, and more