Professional Heating Repair in Louisville
When you need an experienced, highly reputable service technician to take care of a furnace repair for you in your Louisville, CO home, call our expert service team at Save Home Heat Company. Our highly skilled service techs have the training, resources, and state-of-the-art diagnostic tools to quickly and accurately get to the heart of your heating issue and provide you with the correct professional solution.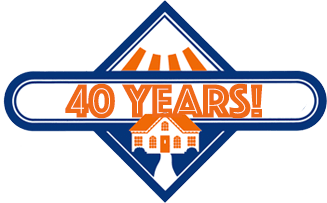 Save Home Heat has been serving the home heating needs of Louisville area homeowners for over 40 years, and you can trust our strong commitment to achieving your complete satisfaction with our repair work. Our team is highly experienced in repairing a wide variety of brands and designs of furnaces, heat pumps, boilers, and more.
We're known for:
Our long-term A+ rating and Accreditation with the Denver-Boulder Better Business Bureau
Providing our customers with clear diagnoses and low-pressure, professional recommendations
Being experts on both standard and high efficiency heating systems
Many years of experience servicing a wide range of heating brands and models
State-of-the-art diagnostic tools and service procedures
Our friendly, helpful service dispatchers and office staff
Our experienced technicians
Regardless of the age or brand of your heating system, we'll get it functioning safely and efficiently, closely adhering to all local codes and manufacturer requirements. When you place your trust with us, you'll have peace of mind and reliable warmth throughout the winter.
Trusted Louisville Furnace Repair
We're prepared to identify the cause of any issue your heating system is experiencing. We'll carefully examine your furnace, heat pump or boiler and explain our findings in a clear and understandable manner, gladly answering all of your questions, allowing you to make an informed decision you'll feel good about now and in the future. No high pressure, no sales hype, just clear information and professional recommendations that have your best interests in mind.
When we perform a heating repair in Louisville, our technician will:
Carefully install the proper parts and fully test your system from the thermostat
Thoroughly clean up the work area after completing the repair
Remove all trash created during the visit when he or she leaves your home
After completing the repair, walk you through our work and review what was done
Provide clear documentation (written or electronic) of the work performed
Make sure that you are fully satisfied with our work
Before our technician is dispatched to your home, our team will review costs with you to come out and diagnose your heating issue. Once our technician has had a chance to determine the cause of the problem and the appropriate professional repair, he or she will provide you with a detailed, firm estimate for the repair before we begin work. We will not proceed with repairs until we have answered all your questions and you have given approval for us to proceed. After four decades in this business, we know that getting a heating repair taken care of promptly and properly, and being fully involved in the communication process throughout, can help provide you with peace of mind, as well as the assurance that your system is receiving the professional attention it needs.
High Quality Heating Repair in Louisville
Our comfort specialists at Save Home Heat Company have been serving Louisville homeowners since 1979. We want you to have a reliable home heating system that will keep you and your family comfortable regardless of how cold it gets outside, and we want you to know that you can depend on our team. The furnace repairs we perform for our Louisville customers stand the test of time.
We offer 24/7 emergency availability for repairs that can't wait, and our service vehicles are stocked with many common and OEM heating repair parts. Our local warehouse has even greater resources, and we have a well established network of area and manufacturer suppliers that enable Save Home Heat Company to provide excellent parts availability. We're your best option for getting your heating system back online quickly and safely. Please give our service team a call today and see the difference that our highly customer-focused process will make for you and your home.
Our Complete Line of Home Comfort Services Includes:
AC Repair, Maintenance, and Installation – Ductless & Central Systems
Furnace, Boiler, and Heat Pump Repair, Maintenance, and Installations
Hot Water Baseboard and Radiant Floor Heating System Service & Installation
Household Plumbing Services
Complete Residential Electrical Services
Central Indoor Air Quality (IAQ) Products
Water Heater Repairs & Installation – Standard, High Recovery, Tankless, and more