High Quality Furnace Replacements in Louisville
At Save Home Heat Company, we've been performing high quality furnace installations and replacements for the residents of Louisville, CO and surrounding communities since 1979. We offer a broad range of moderate, high efficiency, and ultra high efficieny replacement furnaces. The heating systems we offer are well built and will stand the test of time while consistently providing comfortable, reliable warmth whenever you need it. We take pride in our Dave Lennox Premier Dealer status, as well our Lennox 30-Year Lifetime Achievement Award, just a couple of many testaments to our strong commitment to high levels of performance, professionalism, dependability, and customer satisfaction. We look forward to showing you the difference that our process makes for our customers.
We continue to impress our customers in Louisville with our:
Highly skilled, experienced, courteous installers and technicians
Long-term A+ rating and full Accreditation with the Denver-Boulder Better Business Bureau
Multiple awards received fro the BBB and Lennox Industries
Decades of experience installing and servicing a broad range of high efficiency heating systems
Broad selection of furnaces and heating designs focused on quiet operation and superior comfort levels
Expertise in providing assistance with consumer rebate programs in order to obtain maximum savings
Strong commitment to honesty, clear, responsive communication, & customer satisfaction
Friendly, knowledgeable, helpful staff!
When Does a Furnace Need to Be Replaced?
How long a furnace will last before needing to be replaced – it could literally be from 10 to 25+ years – depends on several important factors. These include how well the unit has been maintained during its lifetime (including regular filter changes, often several times a year), the level of expertise and attention to detail demonstrated when it was initially installed, as well as the track record of the specific brand and model of furnace. Some furnaces have been known to be more reliable and last longer, while others, not so much. A neglected furnace, that's experienced extra stress over the years, is more likely to become unsafe or too costly to keep in service at an earlier date than one that's been well maintained. Considerations such as a desire to improve comfort levels and increase system efficiency, reducing gas and electrical usage for heating, and reducing a home's carbon footprint are also common reasons why homeowners in the Denver-Boulder metro area have their older furnaces replaced. Click here if you want to learn more.
Efficient Furnace Installations in Louisville
If the time is right to have the furnace at your property in Louisville replaced, our experienced, well-trained crew will provide you with a reliable, high quality heater that's the right fit for your home. We do our best to perform prompt furnace installations for our customers, and devote the time and attention to detail needed to make sure your job is done right, the first time – and you can count on us to be responsive if you have any questions or issues after the work is completed. Our primary goal is your comfort and your complete satisfaction with your installation and our team.
Accurately Sized For Optimal Performance, Comfort & Efficiency
You can trust Save Home Heat to provide you a furnace that will properly warm your interior for many years to come. Accurate sizing of your new furnace is one of many aspects of our detailed process. Our decades of experience with high efficiency designs and applications is unsurpassed in the Louisville and the Denver-Boulder area. Whether you are looking for a basic, dependable, workhorse furnace in the 80% AFUE efficiency range, or a long-term investment in significantly improving comfort and efficiency in your dream home with a furnace up to 99% efficient, you can count on Save Home Heat to match your needs with the right equipment – with zero sales agenda. Our primary focus is your unique situation and your complete satisfaction with our recommendations and our work.
Variable-Speed, Variable-Capacity and Two-Stage Furnaces: Options Worth Considering
Variable-capacity furnaces afford the highest efficiency ratings (98-99% AFUE), the quietest, least intrusive operation, the most even, most comfortable heating around the entire home – and the lowest gas AND electrical consumption available from a gas central furnace. That's a lot of benefits, and there are even more. These advanced furnaces have many fans in our customer base. Featuring variable-speed fans, sealed combustion venting, and a modulating gas valve in a proven design that automatically adjusts performance in very small increments to achieve optimal comfort and performance, these furnaces represent the best gas forced air heating option for a home that can properly accommodate these state-of-the-art furnaces. One of our friendly, experienced comfort advisors would be glad to take a closer look at your existing system to determine if a variable-capacity furnace would be a good fit for you and your home.
Two stage furnaces are another enhanced performance furnace option well worth considering. Affording many similar benefits as variable-capacity equipment, 2-stage furnaces provide two levels of heating output and are available in both the 80% and the 90+% efficiency ranges to meet a variety of budgets and homes. Some units in both ranges even offer the same advanced variable-speed furnace blowers that are used in variable-capacity furnaces. One of our team members would be glad to help you navigate the waters of these great furnace options, so that you can make a purchasing decision you'll feel good about, now and in the future.
Improving Existing Airflow and Comfort Levels
You can rely on our ability to identify airflow issues, and do whatever's possible to improve comfort levels all around your home. In many cases we have had great success improving comfort levels and performance, as compared to the original heating system. Our team feels that we provide value that you cannot find at just any company you can call.
In addition to forced air furnaces, we also install a broad range of standard and high efficiency boilers, central and ductless heat pumps and air conditioners, electric radiant heaters, water heaters, and more.
You can also count on Save Home Heat Company to provide you with high quality indoor air quality (IAQ) solutions, including central humidifiers, high performance furnace filters, as well as whole-house central air purifiers – for a healthier, more comfortable indoor environment.
When you turn to Save Home Heat for your new heating unit, you can rest assured that we'll:
Provide you with a professional evaluation of your system
Discuss any options that might make sense for you to consider
Provide you with a straightforward, clear, written estimate (electronic also works for us!)
Answer all of your questions and make sure you're fully informed
Communicate clearly throughout the process
Perform your furnace replacement promptly and efficiently
Provide all manufacturer-provided documents
Take care of registering your new furnace with the manufacturer for you!
Make sure you are happy when we're done with your job
Lennox and Xcel Energy Rebates

Lennox offers a variety of rebate programs to help you purchase one of the most efficient systems on the market. Additionally, Xcel Energy offers rebates on a number of qualifying high-efficiency home installations. Check out these rebates to save on your next system replacement!
Reputable Louisville Furnace Replacement
Call us at Save Home Heat Company today if you need to have a furnace replacement done at your Louisville home or property by a highly qualified professional who will provide you with peace of mind throughout the process. No furnace replacement job is too difficult for our team to take care of for you, and you can rely on our 40+ years of experience and high levels of expertise. We'd like the opportunity to show you the difference that our company philosophy and process will make for you and your home, and to earn your trust, now and in the years to come.
Are you not looking for a furnace replacement? No problem, we also offer furnace repair and maintenance along with air conditioner installation , among many other related home services.
Please contact us today to schedule a free, low-pressure, furnace replacement estimate.
Our Complete Line of Quality Home Services Includes: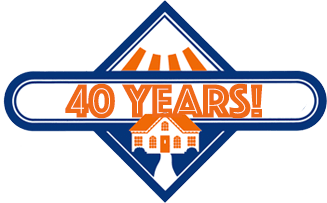 AC Repair, Maintenance, and Installation – Ductless & Central Systems
Furnace, Boiler, and Heat Pump Repair, Maintenance, and Installations
Hot Water Baseboard and Radiant Floor Heating System Service & Installation
Household Plumbing Services
Complete Residential Electrical Services
Central Indoor Air Quality (IAQ) Products
Water Heater Repairs & Installation – Standard, High Recovery, Tankless, and more