High Quality, Reliable Furnace Replacements in the Longmont Area
At Save Home Heat Company we've worked hard to provide quality furnace replacements to homeowners in Longmont, CO since 1979. We offer our customers a broad range of heating systems from well-known, established manufacturers, and we're familiar with virtually all systems currently used to heat homes in the Denver-Boulder area. a wide variety of makes and models of heating systems. Our decades of experience with high-efficiency designs and applications, and our ability to improve comfort levels from existing systems provides you value that you cannot find at just any company you choose to call. We have the experience, expertise, and resources to professionally and fully service your heating system in Longmont, CO.
You can trust us to provide you with a reliable, high quality furnace installation because we:

Have a highly skilled, experienced team of installers and technicians
Maintain a long-term A+ rating and full Accreditation with the Denver-Boulder Better Business Bureau
Have received multiple awards from the BBB, Lennox Industries, and others
Have been expertly installing and servicing high efficiency heating systems for over 40 years
Have an extemely helpful, friendly, knowledgeable staff
Top Notch Furnace Installations in Longmont
We at Save Home Heat Company understand that a heater that's no longer keeping your home in Longmont warm enough can cause multiple problems for your property. You can rest assured that we're capable of giving you a brand-new heating system that will be able to heat your interior well for years to come. In addition, you can count on our staff to provide you with expert assistance making use of valuable Consumer Rebate Programs.
Furnaces Sized For Optimal Efficiency and Performance
You can rely on the experience and expertise of our comfort team at Save Home Heat Company to make sure that your replacement furnace is the right fit for your home. Every home that we look at for a furnace replacement has an accurate heat load calculation performed to achieve the optimal performance from a unit sized to meet that home's specific heating needs.
From beginning to end, our team pays close attention to every detail, making sure your job is done right and in full accordance with local code and all manufacturer requirements. Our complete furnace line offers dependable, quality units across a broad efficiency range (80% to 99% AFUE) to meet a wide variety of homeowner needs and desires. You can count on our team to listen carefully to your input and to provide a variety of options that we feel make sense for you to consider. Throughout the process you will be treated with total respect. All information and recommendations will be provided in a friendly, professional, low-pressure manner, and all your questions will be fully answered, so that you can make an informed decision you'll feel good about, now and in the future.
Variable-Capacity, Variable-Speed, and Two-Stage Furnaces Are Great For Longmont Homes
For the ultimate in heating performance from a central gas furnace, your first stop should be to learn more about variable-capacity furnaces. With efficiency ratings of 98-99% AFUE and the quietest, most unobtrusive operation we've seen in a forced-air furnace in the 40+ years we've been in business, variable-capacity furnaces represent the state of the art and are a great investment in improving your home comfort and reducing your furnace's carbon footprint. Featuring variable-speed fans, sealed combustion venting, and a modulating gas valve in a design that automatically optimizes performance to very high levels, other benefits afforded by variable-capacity furnaces include the most even heating attainable around the entire house, the lowest gas AND electrical consumption, as well as improving your IAQ by helping your furnace filter and central humidifier do their jobs better. One of our friendly comfort advisers would be glad to provide more information, answer all your questions, and take a closer look at your current system to determine if one of these advanced furnaces would be a good fit for your home.
Two-stage furnaces are another enhanced performance furnace option well worth considering. Available in both the 80% as well as the 90%+ efficiency range, these units provide many benefits similar to variable-capacity furnaces, but in a unit that provides just two levels of heating. Some units in both efficiency ranges even offer the same advanced, quiet, unobtrusive variable-speed main blower that's used in variable-capacity furnaces. With such a nice selection of replacement furnace options to choose from, you can understand why our team recommends that you take the time to learn plenty and ask lots of questions before making a purchasing decision. You can rely on our comfort advisers to provide you with ample amounts of information and to answer all your questions about variable-capacity and 2-stage furnaces.
Our staff is expert at replacing furnaces that have been:
Making odd sounds and noises
Providing insufficient heat
Heating too unevenly
Using too much gas and electricity
Declared unsafe to operate
Experiencing too many repair calls
Whatever your heating issue, just let us know what your needs or concerns are, and we'll help you find the right solution for your unique situation.
Lennox and Xcel Energy Rebates

Lennox offers a variety of rebate programs to help you purchase one of the most efficient systems on the market. Additionally, Xcel Energy offers rebates on a number of qualifying high-efficiency home installations. Check out these rebates to save on your next system replacement!
Longmont Furnace Replacements That You Can Trust
Give us a call at Save Home Heat Company today if you need to secure the services of an experienced, reputable heating contractor who can carry out a furnace replacement on your property in Longmont. No furnace installation job is too complicated for us to take care of on your behalf. We take pride in satisfying all of our customers in the area. Give us the chance to demonstrate the difference that our process and our expertise will make for you. Not looking for a furnace replacement in Longmont? We also offer furnace repairs and tune-ups along with air conditioner replacements. Contact us today to schedule an estimate.
Our Complete Line of Quality Home Services Includes: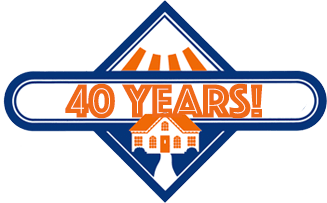 AC Repair, Maintenance, and Installation – Ductless & Central Systems
Furnace, Boiler, and Heat Pump Repair, Maintenance, and Installations
Hot Water Baseboard and Radiant Floor Heating System Service & Installation
Household Plumbing Services
Complete Residential Electrical Services
Central Indoor Air Quality (IAQ) Products
Water Heater Repairs & Installation – Standard, High Recovery, Tankless, and more